° ° °
a
Anyway at this time I have created Art . . . online here 2010 @ https://Artourway.com through my company, as Director of Artourway Designs Limited since 2011 and a Graphic Design Artist; Producing Original Artwork online @ WordPress .com, becoming a Web Designer, completing The College of the Rockies Web Design course in 2012https://twitter.com/CatherineKobley
a
Anyway Art… speaks for itself. Really, it creates even more possibilities for you to display it. Sometimes you don't have the wall space. Sometimes you just want something different, "outside the box". Anyway Art… can, do . . just that — offer something creative … . . . a real opportunity to display; Original, Art… Anyway
Essentially, our artworks fold to fit, on or in any space. What does this enable you to do? Picture this painting in the actual corner of your room, or wrapped around the outside edge of a transitioning wall. You can actually "bend" our paintings . . to fit anywhere you want them to be.
Please touch, anyone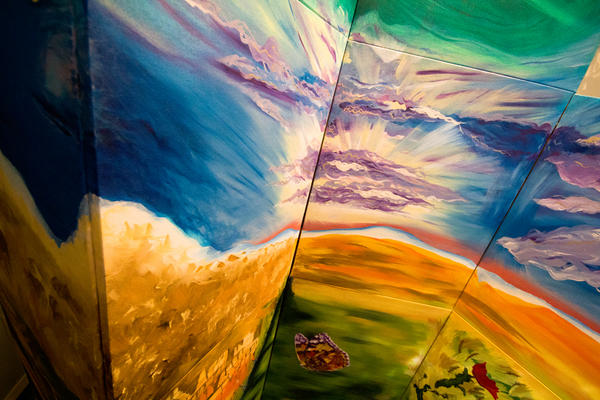 Please touch any one to view a little bit closer (;
Vancouver British Columbia
a
Separate sections designed to be complete wall canvases. Flexible any way you need art to be.
Look Back
*Click this Backsplash 48″x48″ Painting to enter Design
. . .